Categories: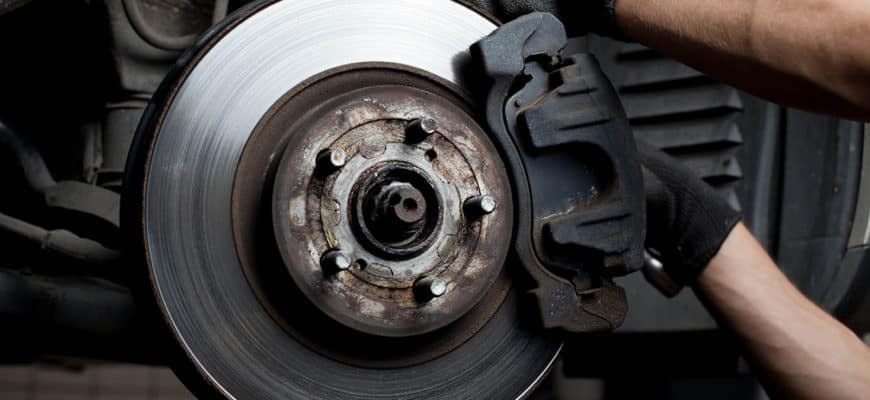 Before you hit the road for Thanksgiving and a trip out of town, make sure your St. Louis car, van, SUV, or truck, is ready to go the distance.
Weather forecasts are predicting a lot of rain and possibly even snow well before Christmas. Are your car's brakes, tires, windshield wipers, and heater ready? Are you sure?
Cyclone Car Care, your trusted St. Louis auto maintenance and repair, ASE-Certified mechanics, are ready to get your ride ready for Thanksgiving trips and winter driving.
We want you and your family to be safe year-round, but especially this time of year when there are millions of motorists on the road and nasty weather on the way.
Categories:
The sudden drop in St. Louis temperatures can make starting your St. Louis car, truck, or van, much more difficult. Cold temperatures tax your auto battery and alternator.
It's important to make sure your car is ready for winter. Cyclone Car Care, your trusted and trained St. Louis auto mechanics, are ready to help you winterize your car.
In addition to making sure your battery is in good running order, it's a great idea to also check your antifreeze, radiator, tires, windshield wipers and more. Old man winter can make it tough to start your ride.
Here are some of the things we look for when we're preparing your car for winter:
Snow Tires. Snow tires are designed especially for the rigors and demands of winter driving.
Inspect your hoses and belts. Your hoses and belts take a beating all year, but especially during winter.
Check the antifreeze. The antifreeze is the lifeblood of your heating and cooling system.
Check tire pressure. For each 10 degrees drop in temperature, your tires lose approximately a pound of air.
Check your battery. Cold weather taxes your battery. Make sure your battery will start your car quickly.
Also, consider preparing a winter driving emergency kit. Some of the things you might want to keep in your car include the following:
A warm blanket.
A first aid kit.
An ice scraper with a snow brush.
Flares, reflectors or a flashlight.
Rock salt, kitty litter, sand or some other substance for traction.
A snow shovel.
Jumper cables.
Extra winter clothing like boots or gloves.
Keep safe this winter and make sure your ride is ready to power through winter. Cyclone Car Care can help you prepare to keep your car, van, truck or fleet, on the road all winter.
Categories:
St. Louis weather is never dull or predictable. The last few weeks have seen record rainfall, snow, and high winds. Is your St. Louis auto, truck or van ready to make sudden stops when the roads are slick? Are you brakes going to help you drive safely, or put you, your family or employees in danger? If you haven't had your brakes checked in a while, now is the time to have Cyclone Car Care, your trusted St. Louis auto mechanics, give it a thorough check. We can replace your brake pads, turn your rotors and make the adjustments that can help your brakes stay at peak performance. Don't forget your windshield wiper blades. If they're worn or torn, they may not keep your view clear and unobstructed.